TACFIT Commando is a challenging, bodyweight training program that integrates a broad range of workout, diet, and lifestyle training methods into one comprehensive, plug-and-play system to help you burn stubborn fat, build "go muscle" and improve your conditioning in a variety of tactical movement skills.
---
TACFIT Commando – Video Review

Feel free to read the entire review on this page, or watch the abbreviated version that only covers the most important points on video…
---
TACFIT Commando – Written Review
TACFIT Commando, by fitness expert, Scott Sonnon, is a highly popular fitness program that thousands of people around the world have used to transform their bodies and improve their conditioning. But what is the REAL TRUTH behind this system – aside from all the hype, does it work, is it worth it, and most importantly, who would benefit most from TACFIT Commando?
This review is going to answer all of those questions and more. But first, let me tell you who I am and why I'm reviewing this product so you know where I'm coming from first.
Who is this "John guy" and why is he reviewing TACFIT Commando?
My name is John Sifferman, and I've been a fitness coach since 2006. I've personally used the TACFIT Commando program (in 2009-2010), and in February 2011, I attended a one-day workshop with Scott Sonnon in New York City to learn it in more depth. So, I'm quite familiar with the product itself and the TACFIT system behind it.
The reason I'm reviewing this program is because I see so many other product reviews that contain no real useful information. Most of them just plaster up a review page and post their affiliate referral link in plain view, without really explaining anything about the program or who would be best served by it. They're simply lead-generating sites creating by people trying to make a buck.
Now, I'm of the mind that it's important to do a little product research before you shell out any money, and I do this myself all the time. I get frustrated when I'm looking for an honest, unbiased product review and all I can find are empty, filler pages that were setup by someone just trying to profit off of what the public doesn't know.
So, that's not going to be this review. Below, you'll find my complete and unabridged thoughts on the TACFIT Commando product from the perspective of not just a fitness coach, but also a customer.
How this product review is meant to help you
Given that TACFIT Commando isn't cheap, and it's also a very specific kind of program that is NOT suitable for everyone. you should probably know the whole story before making your purchase. I know what it's like being a first-time buyer – you're skeptical. I was too. Back when I first heard of TACFIT Commando, it sounded too good to be true. And the way it was originally marketed raised several red flags that sounded the scam alarm. I know what it's like to buy products online, and also to do so on a limited budget. Nobody wants to blow a bunch of money on a scam product that would never get used. You need to know if it would be worth the investment BEFORE you spend your hard-earned cash.
The TACFIT organization makes some bold claims concerning their TACFIT programs. Truth be told, I think some of them are way over the top, but that doesn't mean I would discourage anyone from looking into purchasing this particular program. It's just important to educate yourself and understand the TRUE advantages, disadvantages, and proper applications before you pull out that credit card.
This review, and the rest of this site, is meant to help you in two ways: 1) learn all about the TACFIT Commando product itself, and, 2) decide if it's right for you and your situation. I'd also like to offer you a free gift if you do decide to invest in it today.
You're about to get an inside look at what TACFIT Commando is REALLY all about. This is a lengthy product review, as I wanted to err on the thorough side because I think it's important to spend a few minutes doing some research before investing not just your money, but your trust and time into a program that requires significant lifestyle changes. So, let's take a detailed look at TACFIT Commando.
Is TACFIT Commando a Scam or Fad?

In a word – no. In three words – not at all. But let's take a deeper look…
When TACFIT Commando was first released in 2010, a lot of people yelled bull crap, largely due to the unconventional (read "hysterical) marketing scheme. To make a long story short, there were cheesy videos, men speaking in super-deep voices, and mention of black ops Navy SEALs and secret agents using Sonnon's "tactical fitness secrets." There might be some truth to that, but suffice to say, TACFIT Commando was over-hyped during its initial release, which led to rapid rises on the bull crap meter.
Despite its shaky release, TACFIT Commando is not a scam product at all. It's real, it's legit, and it does deliver on some of its claims. I've used the product on-and-off for the last two years, and even attended a one-day seminar all about it, and there are thousands of others who have done the same (including hundreds of my blog readers at PhysicalLiving.com – just search the archives).
All that said, I do think they should hire a new marketing manager over at RMAX HQ to avoid future problems like these…
So, what is TACFIT Commando and what's in the actual package?
Well, for starters, it's a digital (ie downloadable) bodyweight exercise program that is meant to develop broad-spectrum fitness for people with physically demanding jobs – first responders, military operators, firefighters, LEO's, etc. – and ok ok – even bodyguards and secret agents. But it was also created to help average people get into incredible shape, too.
Over the course of its 9 months' worth of programs, it will help you lose stubborn fat, build "go muscle," and improve your conditioning using workouts that can be done anywhere, and anytime. It requires absolutely no equipment at all, and only enough floor space to roll out a yoga mat.
So, in terms of what you'll actually get when you buy the product, the package will include things like: exercise instructional videos and PDF manuals with pictures and written instructions, follow-along videos, workout-specific warmup and cooldown videos, basic coaching advice and performance tips to help you maximize the program, scheduling and progress tracking guides, diet and nutrition guides, and many other things.
One of the great things about this product is that there is a TON of material, and there are far too many components to list here. So you'll just have to read the sales page to cover it all.
What Makes TACFIT Commando Unique?
I'm going to get to the Pros and Cons in a minute, but before I say anything else, I want to touch on something that I think is one of the finest aspects of this product . What makes TACFIT Commando unique is that it is not just user-friendly, but truly plug-and-play.
Scott Sonnon understands that committing to an exercise program is easier said than done – especially over the long-term. It takes a lot of discipline and good 'ol fashioned hard work because it requires that you adjust your daily habits and behavior over a period of weeks, months, and even years. So, rather than just sell you a killer workout program and leave you in the dark once they've got your cash, they've created an extensive system for turning this program into daily action steps (so you actually do it and benefit from it).
The program is truly brilliant in its execution because it is fully customizable to an individuals goals, needs, skill and conditioning level, yet the methods for doing so are integrated into the program so that the transition is seamless. Once you've previewed the introductory materials, you can literally get started immediately. You just follow the guide, then plug-and-play. And this is "take you by the hand, and do exactly as I tell you" plug-and-play. It's completely action-oriented, which is important because the ultimate goal in making a purchase like this is to change something about yourself – and that requires massive action-taking. Scott Sonnon has gone the extra mile to make sure everyone who purchases this program has absolutely no excuse not to succeed. Everything is outlined for you in advance, and all you need to do is apply effort.
That's the number one thing that I think is unique about TACFIT Commando, and you'll find a lot of other unique qualities in the Pro's and Con's sections below.
TACFIT Commando Pros
By now, it's obvious that there are a lot of things that I like about this program, and I've picked several of them to focus on in this review.
1) This program actually delivers on (some) of its claims – Huh, Imagine that. But all kidding aside, this is important to note because many products in the fitness and weight loss niche's, in particular, make outrageous claims. No, this program won't morph you into a secret agent or give you a better chance at becoming a Navy SEAL, but it will provide outstanding fitness benefits – and that's nothing to sneeze at. TACFIT Commando will absolutely deliver on the conditioning effects you're after. It'll help you build muscle and burn fat to reveal that lean hard-body physique that so many of us are after. Any fitness coach who is familiar with bodyweight training and basic program design would be able to take one look at the program and tell you it will deliver on its claims because of how it's been programmed. You'll develop strength, endurance, coordination, and the full gamut of benefits that bodyweight training offers.
2) No equipment required (seriously) – A huge advantage that TACFIT Commando has over many other fitness programs is that it requires zero equipment – meaning you need absolutely nothing else to get started and you can do the workouts anywhere, and anytime. You don't need a gym membership or an expensive home gym to follow the program. In fact, most of the workouts can be done in the space that two yoga mats would take up on the ground. I find it funny when so-called bodyweight training programs also require that you have access to pullup and dip bars, suspension training systems, etc. TACFIT Commando literally requires no further investment (it works right out of the box).
3) Short workouts that fit all but the busiest schedules – All of the workouts can be completed in less than 45 minutes, and some of them take less than 20 min – making them very time efficient and workable for almost anyone regardless of schedule or time availability. Speaking of schedules…
4) The program is structured, yet flexible enough to fit almost any schedule – This program tells you exactly what to do every single day. However, there are a few different training schedules that you can choose to follow based on your lifestyle and time available. This product was designed to meet the needs of those who have very little extra time available, and so it's quite versatile to meet all but the busiest persons demands.
5) You don't have to give up your current workout routine to try TACFIT Commando – Obviously, this program was designed to be done to the exclusion of any other physical training. However, it doesn't need to be done this way, and if you have a fitness program that you want to keep up with or specific athletic demands, there is a section in the manual to help you figure out how to organize your training program based on your schedule and goals.
6) It's challenging, but manageable – I'm tired of all the sissy programs out there promising you miracle solutions that require absolutely no effort for only minutes a day, and I'm happy to report that this isn't one of them. In fact, it's refreshingly difficult right out of the box. On the flip side, there are built-in strategies to help you adjust it to your conditioning and skill level so you can be sure it won't overwork you.
7) Recovery techniques are built-in to the curriculum – This is something that sets TACFIT programs apart from others. Along with the demanding moderate and high intensity workouts, recovery techniques are included in the system, too. So, you're not just sent off to enjoy a rest day (aka off day) a few times a week, but you actually do some physical training every day (I love it!). On days when you don't have a challenging strength and conditioning session, you'll spend some time on active recovery to boost your overall results and speed up your progress. Not only that, but there are within-workout recovery techniques included as well. These advanced training strategies are invaluable to anyone who intends on getting the most out of the entire 9 month program.
8 ) It's 100% Plug + Play – I already mentioned this above, but it bears repeating. There is absolutely no guesswork involved with the TACFIT Commando Program. You just follow the daily instructions and videos and do the work when you're supposed to. There's no need to figure anything out or customize your program. It's all about taking action.
9) It's not only progressive, but also scalable, making it appropriate for both beginners and advanced trainee's – The program includes three levels of difficulty (beginner, intermediate, and advanced), that implement scalable exercises based on skill and conditioning level. So, you don't need to be familiar with fitness training, or anything else for that matter, to start TACFIT Commando. Everything is laid out for you already and it was created with the beginner in mind. As mentioned above, it is a challenging program, but anyone who is healthy enough to exercise can start with the beginner level routine (recruit level). That said, even well-conditioned athletes and seasoned fitness trainees will find value and plenty of challenge in TACFIT Commando.
10) High value for your money – As I alluded to above, you get a lot of stuff when you buy the TACFIT Commando program. For less than the cost of a few personal training sessions, you get a complete system to help you transform your body over nine months. There is a LOT of material included in the program. They could easily charge several hundred dollars for this, but I think they wanted to make this accessible to as many people as possible. So, if you're shopping around for bodyweight training programs based on value, this is definitely a viable option.
Well, those are 10 reasons why I like TACFIT Commando. I could go on, of course, but I think you get the idea by now. This is well-beyond most other fitness training programs available online, but I can't say it comes without some downsides, too.
TACFIT Commando Cons
By now, you've probably realized that this is a very positive review, and that I do fully endorse this product, but it isn't totally flawless, and there are a few things you should know before you buy.
1) Some of the exercises are not original, and are actually repackaged with new titles – You definitely see the influence of Circular Strength Training (CST) in TACFIT Commando. For example, many of the exercises have their roots in CST, just with different names. Also, the main training modality is a spin-off from a well-known method called Tabata (a great model, by the way). It's no biggie, but something you might want to know before you buy. This isn't 100% original. Now, that said, there IS some level of newness here, especially in regards to how it is programmed and packaged, and there are also some brand new exercises, too.
2) There's only one program design model included – If you want a program that has a variety of different types of workouts, then this isn't the one. The entire program is based on the 20x10x8 protocol (modeled and inspired by Tabata), so apart from the actual exercises you'll be doing, the workouts are pretty much the same.
3) I found a couple of bugs with their materials and occasional typographical errors – Tech problems are inevitable, and with a project this large, so are typo's. So this isn't a big mark off. It just comes with the territory, but it's good to know before you buy.
There, that wasn't all that bad, was it?
What kind of results can you expect to receive?
I'll be blunt when I say that total and complete body transformation is possible from diligently using this program. Here is what you can expect from using it:
1) Fat Loss – TACFIT Commando can be used to help you lose bodyfat, trim up your waist, and reveal your abs because all of the workouts naturally increase the strength of your metabolism and burn fat for hours after you've finished exercising. In fact, this program is so ideal for fat loss, that you'll probably notice a significant and visible decrease in bodyfat without even adjusting your diet (though you can do so with the bonus nutrition guides)
2) Muscle Building – TACFIT Commando can be used for systemic hypertrophy (building functional muscle all throughout the body). It won't help you look like a bodybuilder, but you can build an imposing "hard-body" muscular physique – even in places you didn't know you had muscles. Speaking of muscle…
3) Full body, strength and power development – The exercises contained in TACFIT Commando are designed to improve the conditioning attributes for a variety of tactically-specific movement skills.
4) Injury-proofing your body – This program is inherently meant to help you strengthen not just your muscles, but also your joints and connective tissues. This reduces the risk of injury through workout-specific injury-prevention techniques.
5) Broad and specific performance enhancement – Naturally, the conditioning attributes you develop will translate to better movement skills, which can help you in not just sports, but any physically-demanding activity – not to mention the mental strength you'll develop as you go through the program (yep, even mental training was programmed into the curriculum, too).
So, it goes without saying that TACFIT Commando can serve a broad range of purposes and training goals. Those are the major areas of benefit. Obviously, all of the other benefits of exercise will also come along with TACFIT Commando: higher energy levels, increased bone density, lower blood pressure and blood cholesterol numbers, improved cardiac and respiratory function, stronger metabolism, etc. But you probably don't care about those things…
A Word on Quality, Professionalism, and Value
TACFIT Commando is, without question, one of the highest quality products and best values that I've seen in awhile. There are a LOT of low-budget fitness products out there. I've reviewed many of them before, but this isn't one of them. Scott Sonnon has really raised the bar with all of his TACFIT programs. The complete package, from all its major components to the nitty-gritty details, is professionally done through-and-through. It doesn't take long to realize that a ton of time, thought, and effort went into making this project a reality, and the fact that you can get the entire system for less than the cost of a few personal training session is astounding. They set out to do it right, and to make a powerful impression – and they have.
TACFIT Commando is so good that it leaves me wishing there was more. But the cool thing is that this program was designed to be repeated. The program design was written so that once you've completed the full nine months, you can start the cycle over again to continue your progress throughout the year. If we can expect programs of this caliber in the future, then I'm definitely looking forward to the next one.
Is TACFIT Commando right for you?
If you are willing to work hard to burn fat, build muscle, and improve your basic conditioning, AND you want a bodyweight training program that requires no equipment and can be customized to your individual needs, AND you want to be told exactly what to do every single day, then TACFIT Commando is for you.
Obviously, it's a perfect match for those with physically-demanding jobs, but that doesn't mean it isn't also good for regular people, too. Honestly, I think almost anyone with a remote interest in fitness would enjoy this program. Yep, even you gym-goers, bodybuilders, and strength athletes.
John's Advice to Prospective Buyers
I'm not a spender. I'm a penny-pincher. I don't spend money without thoroughly evaluating a product for myself and confirming that it is, in fact, the best product to meet my needs (especially when it's expensive). I'm also not made of money, nor am I afraid of returning something that doesn't meet my expectations.
Over the last few years, I've gotten a lot of mileage out of this program, and I will probably continue to use it in the future. If you're looking for a quality bodyweight training program, then I highly recommend TACFIT Commando. Consider this my full endorsement, which doesn't come easily. Worst case scenario, is that you buy it, hate it, and then get your money refunded with the 60-day money-back guarantee.
The Bottom Line
The bottom line is that TACFIT Commando is a superb fitness program. Overall, I think the advantages far outweigh the disadvantages when taking an objective look at the entire product. There is a ton of value delivered with all of the resources and bonuses, and the price is unmatched in the fitness industry for this quality of materials. Although, that doesn't mean that TACFIT Commando is the right product for everybody, which is why you need to see it for yourself.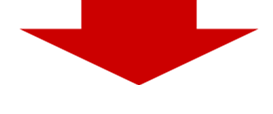 Note: If you order through my referral link, please send me a copy of your receipt and I'll send you two free gifts: 1) The Official TACFIT Commando Israeli Challenge (a complete workout used as a benchmark test for TACFIT Commando trainees – 13 page special report in PDF format), and 2) The TACGYM Double Leg Swoop Coaching Video (a great exercise for strengthening the core muscles, and releasing tension in and around the hips and lower back – 11 minute instructional video in WMV format). After you've placed your order through my referral link, just forward your confirmation email containing your receipt to physical (dot) living [at] gmail (dot) com and I'll reply with your free gifts. This TACFIT Commando Review is brought to you by John Sifferman at www.PhysicalLiving.com. Thank you for supporting PhysicalLiving.com with your purchase!